Walks with your dog right on the door step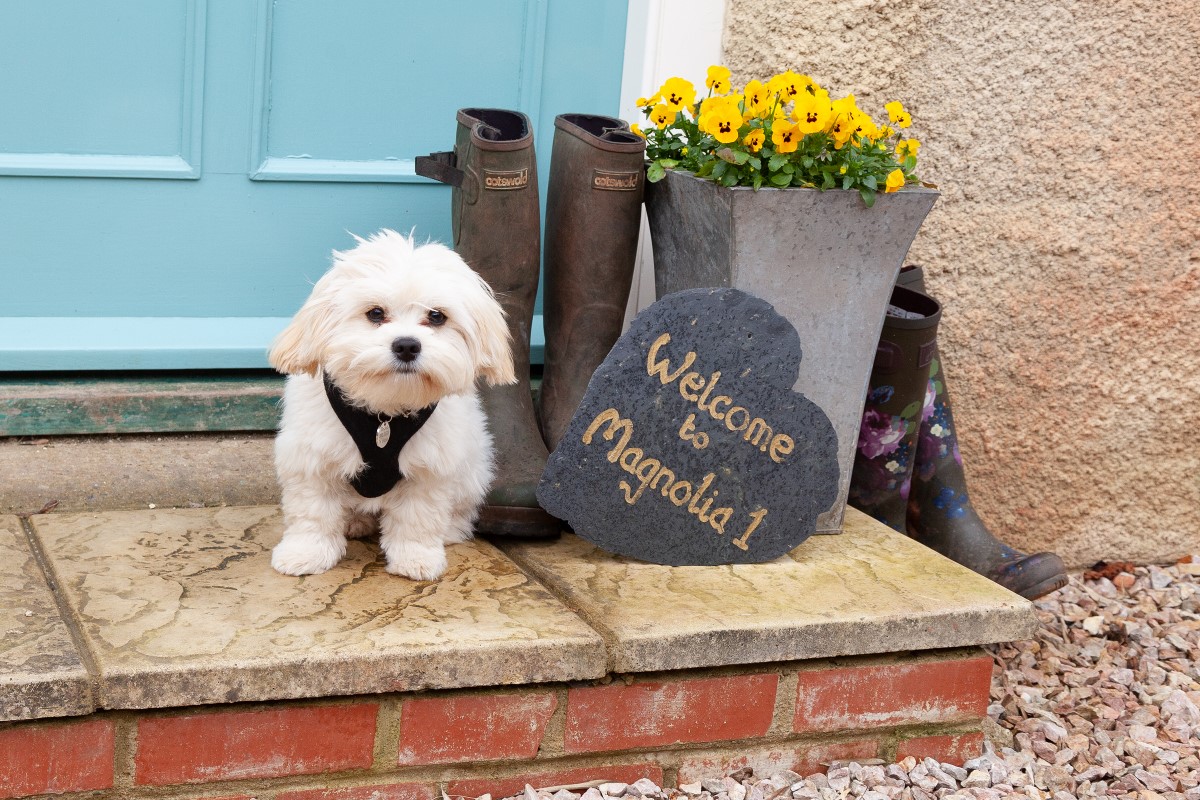 We will welcome a small dog into Mallock Cottage or Magnolia House 1. However, our cottages are top quality and are enjoyed by many guests that do not have dogs. Therefore, our policy is super strict and you need to be aware of the following requirements before booking and during your stay. Failure to comply with these rules may result in you being asked to leave without compensation.
We only accept small breed dogs less than 10Kg.
You must advise us at the time of booking that you wish to bring your dog. We make a £25 charge per week or part thereof.
Dogs must be under strict control at all times while in the property and grounds. The deck area in Mallock Cottage is not secure so your dog may need to be kept on a lead whilst enjoying the outside space. The courtyard of Magnolia House 1 is secure but you need to keep a close eye to prevent fouling in this area.
Any fouling of outside areas must be cleared up without delay. Any 'accidents' inside on hard floors should be thoroughly cleaned. If carpets are soiled you should advise us immediately so that we can use a carpet cleaner to remove.
The pet owner must bring the dog's bed or basket for sleeping in.
Dogs MUST NOT be left alone in the property or elsewhere at any time.
Dogs MUST NOT lie on beds.
Dogs MUST NOT lie on sofas and chairs unless you bring a clean, large throw to cover them.
Dog owners must ensure that their pets are clean and free from parasites and fleas before they occupy the property. Failure to do so will incur subsequent & potentially significant charges.
After walks, dogs should be washed and dried outside the property before entry.
We thank you for adhering to our policy and know that you and your dog will have a fabulous time in this area. We are lucky that it is such a dog friendly place with accessible beaches, cafes, pubs and restaurants even during high season so you will find plenty to do with your dog.